Don't Let Anything Slip Between The Cracks
Stop spending precious time manually forwarding emails to team members and taking unorganized notes & reminders for follow-ups. Automate your workflow and boost your productivity.
Round-Robin Routing
Manage tasks across large teams with intelligent agent "load balancing". Ensure no one on your team is overwhelmed with issues and things go as smoothly as possible. Easily manage shifts with away status settings and make your customer engagement workforce more efficient.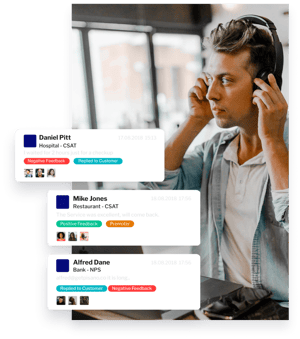 SMS, Email and Push Notifications
Setup alerts across a multitude of channels to make sure you get notified when significant things happen. Act quickly and resolve issues efficiently to delight customers across all channels and touch-points.