Start Your Employee Experience Journey Now
Embark on the path to becoming an employee-centric brand by gathering feedback from your teams. Foster a culture of transparency, continuous improvement, and open communication throughout your organization.
Make informed managerial decisions by monitoring your total experience management processes and consistently enhance the employee experience.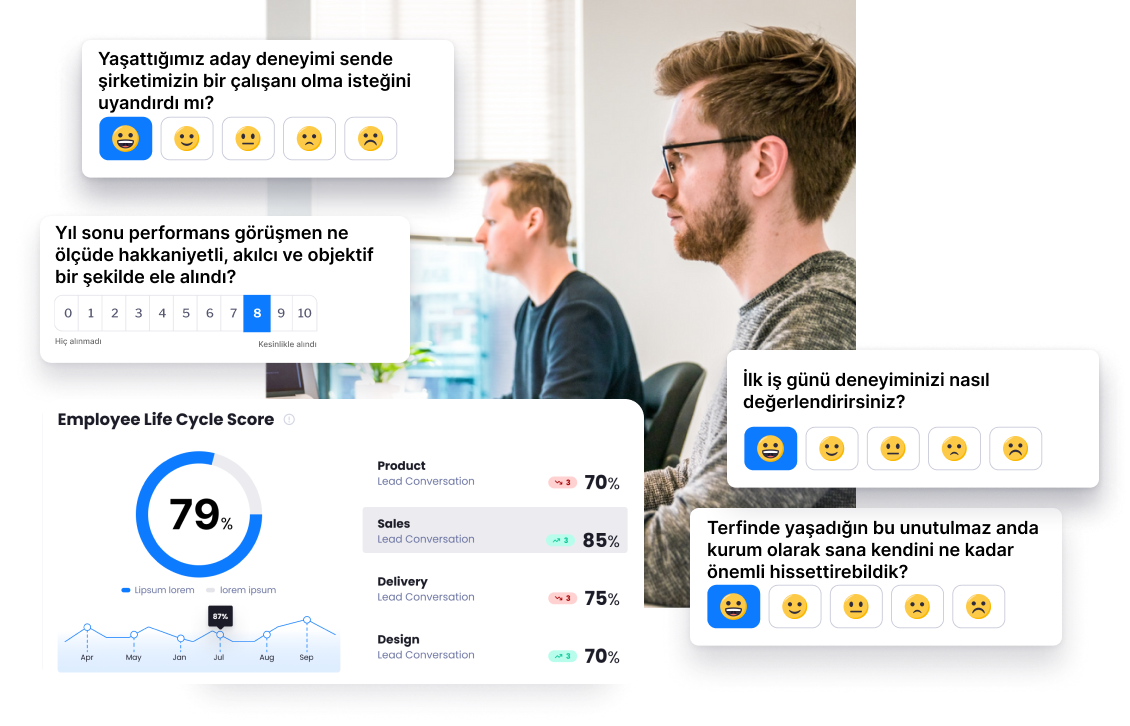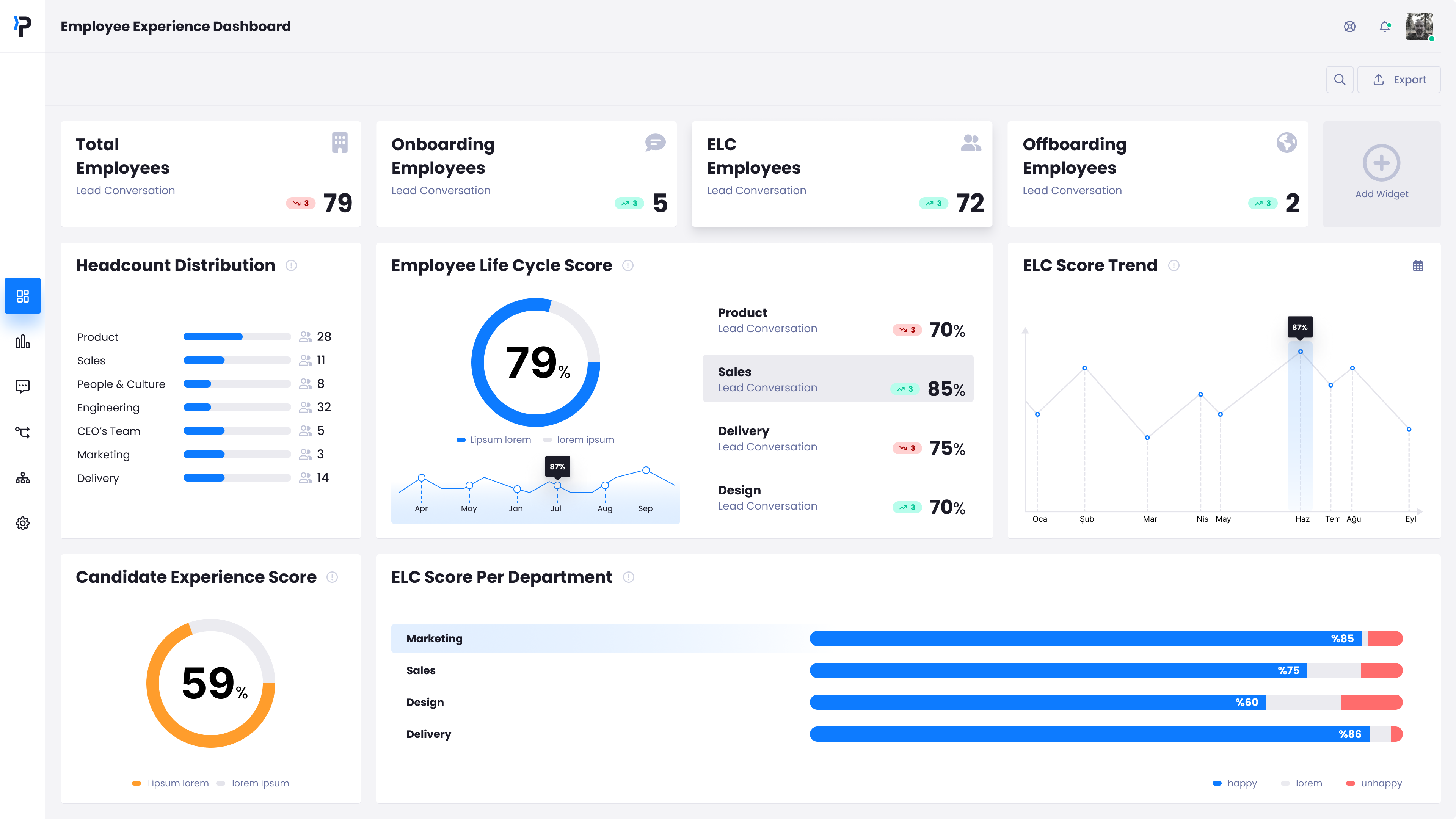 Employee Experience and ELC Score Management on a Single Platform
Pisano EX is an

experience management platform

that enables monitoring of

employee lifecycle score (ELC)

, measurement and management of

employee engagement and satisfaction

through

multiple channels

, thanks to

real-time reporting

screens.
Don't Let Your Culture Flatline
Take the pulse of your organization with periodic and rule-based surveys. Open up internal communication channels and take back control of your culture.
Seamless and Real-Time Experience Management at All Stages of the Employee Lifecycle
Easily manage all parts of employee engagement and experience. Build a company of the best players, run by teamwork, trust and responsibility.
Candidate Experience
Gather feedback from your employee candidates about your recruitment processes they have experienced, and take the first steps to become an employer brand.
Onboarding Experience
Follow closely the experiences of your new employees in the onboarding process from day one, and gain insights that will improve your orientation processes.
Employee Development
Measure the experience of your employees at key touchpoints, from career planning to performance evaluation meetings, and make decisions that will improve your processes.
Employee Retention
Measure the experience of your employees by learning about their expectations in important moments such as career planning, talent management and promotion processes and take steps to strengthen your employee loyalty.
Offboarding Experience
Identify the pain points that will enable you to improve the employee experience and improve your processes with the feedback your employees who are leaving or retiring will give at the exit interview.
Master All Employee Experience Processes
Manage the entire employee experience process across your organization, from initial application to retirement. Keep all your HR processes running smoothly to increase employee engagement and engagement.
Broad Spectrum Empowerment and Actionable Insights
Empower your HR team and senior management to effortlessly monitor and optimize the employee experience. Get ready to transform insights into action and unleash your team's true potential.