Your Questions Answered
Change the way you ask questions to your customers and employees. Turn surveys into engagements. Get more responses and gain deeper, more actionable insights. Start measuring industry standard KPIs like Net Promoter Score, Customer Satisfaction, Customer Effort and more to identify and solve pain-points along the customer journey.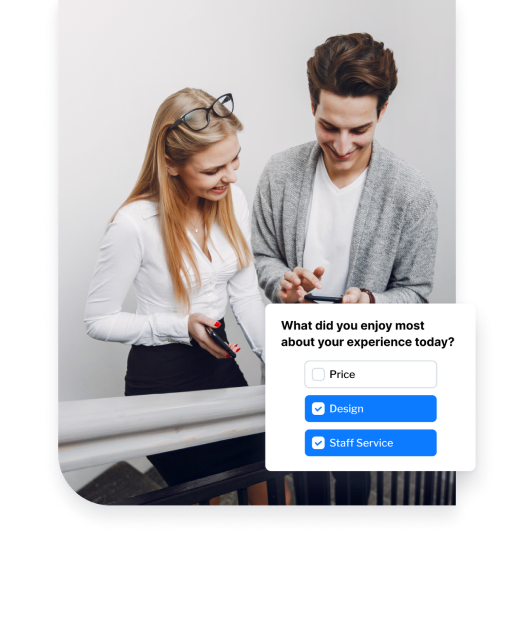 All Great Decisions Start With a Question
Ask better questions and make better decisions with modern, interactive, flow-based surveys. Learn best practices from numerous industry-specific survey templates and guides for CX, HR, Marketing, Product Development and Sales.
Interactive Question Flows
Personalize your surveys in real time based on responses and a wide range of contact data. Make your surveys responsive, smart and quick. Use advanced sampling techniques like shuffled questions to learn more from respondents, cutting outreach costs down.
Quick Setup with Templates
Choose from a collection of pre-made survey templates for CX, employee experience, sales, support and more to quickstart your experience management program. Easily tweak questions based on your specific needs and run variations to test new ideas. Creating an agile culture in your teams.