All-in-One Experience Management Solutions
Unify and enhance omnichannel feedback collection, report in detail, deeply analyze metrics that matter, amplify insights, and enhance touchpoints effortlessly.
Real-time Engagement
From Strategic Customer Experience Insights to Employee Lifecycle Score and B2B Experience Management.
Create a business driven by A-list players, teamwork, trust and accountability.
Transform feedback into gold that is more than just a pot at the end of the rainbow.
LISTEN BETTER
Realtime Feedback and Data Collection Solutions
From NPS to Customer Satisfaction, from Customer Effort Score to Dynamic Analytics Events. You'll have all the tools you need to ask the right questions at the right time. And capture the data that will unveil insights to help your company grow.
Explore Solutions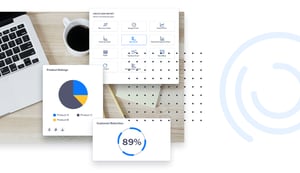 RESOLVE FASTER
Realtime Engagement and Support Solutions
Foster stronger relationships with customers through personalized messaging and real-time engagement. Shorten your sales cycle, offer better support and tailor your marketing with a modern messenger.
Explore Solutions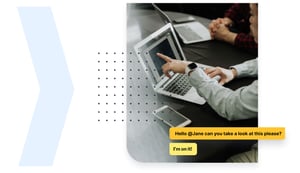 SELL MORE
Conversational Sales & Marketing Solutions
Leverage customer experience management to optimize your sales funnel, boost referrals, streamline support and more.
Explore Solutions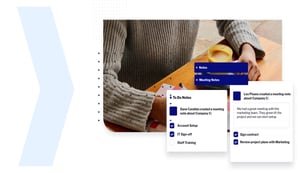 Why Industry Leaders Worldwide Chose Pisano
"
Pisano is the choice to hear the voice of the customer.

"

"Our company has been working with Pisano for a long time, but have been user for only 6 months. I find it extremely easy to use with user friendly-interface, and can smoothly navigate through it. Whenever I need support the expert team behind the scenes provides fast solutions. Pisano has been solution partner that we are very satisfied with and strongly recommend using as customer satisfaction platform. It has helped us enhance our strategic, product and service-oriented perspective, thus improving the customer experience."
''True Delivery and Company Culture which allowed us to go live in 4 days.''
"
Incredible delivery and company culture throughout our journey with Pisano. We were using another solution provider in feedback collection space when we met Pisano. from the first moment that we engaged with the whole team was there to have conversations beyond standard buyer-supplier relationship. We and how would we achieve our digital transformation goals were always at the heart of our conversations.
"
"Professional Team, Quality Product, Fast support, Continuing Development"
"Pisano has a very good team, including its founders and senior management. We have been in business relationship for many years. It's incredible where they've come from. I hope they become a much bigger company. They always did not spare their support in terms of price and product, whenever we wanted."
"Userfriendly Platform To Rollout Organisation Wide"
"We work with Pisano for more than 3 years now. We had many new projects integrating Pisano to our website, CRM, Call Centre etc. I worked on this project hands on with a colleague from IT and we were able to integrate Pisano platform to every platform we wanted."
"Ourstanding Support and Experience"
"We are able to track and analyze the feedback left by our visitors accurately. So, we learn about both our strengths and areas for improvement. "
"The Pisano team is there whenever you need them"
"Pisano is one of the best programs that has made our business much easier in increasing customer satisfaction since the day we started working together"

More Than Just Cool Tech
Master the art and science of experience management. Learn from the leading industry professionals, access exclusive documents, guides, ebooks and more at Pisano Academy.
An Introduction to Total Experience
Welcome to the first stop on your journey through Total Experience Management. No matter how complicated your business's feedback system is, we'll walk you through how to get the most accurate feedback from your customers and employees.
Keep Learning with ROXI
From customers to employees, we will walk through everything about collecting the right feedback to understanding the right touchpoints.