Engage and Close the Loop Faster
Open up the conversation on all your channels with Pisano's comprehensive engagement products. Supercharge your customer support, online lead generation and personalize every customer interaction. Empower your support staff and customer service agents with a flexible engagement suite.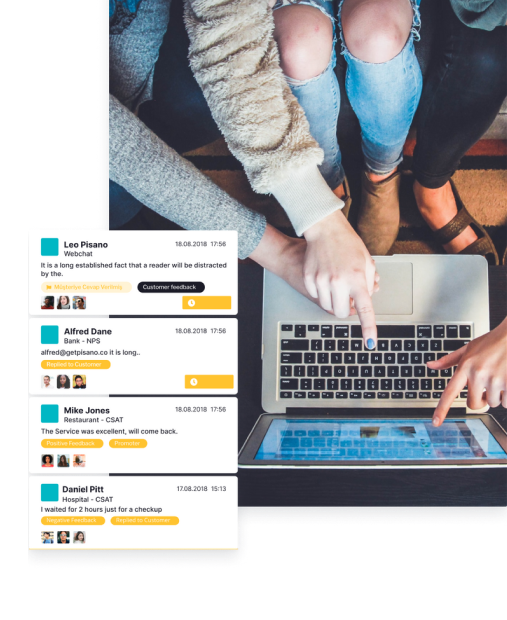 Modern Messaging Powered by AI
Combine Pisano's flexible survey infrastructure with Messaging and Machine Learning. Offload repetitive tasks so your team can jump right into the conversation, when it matters most.
Web Messenger
Mix and match real-time messaging with email-based asynchronous customer communication across your channels to make sure you touch customers at the right moments. Organize all your conversations centrally and boost productivity across your teams with smart engagement tagging, routing and escalation.
Chatbot
Offload repetitive tasks from your team, that you've worked so hard to build and train. Collect customer info and qualify leads with easy to configure bots. So your people have the time to make the most of opportunities to make a real difference for your customers.