Unquestionably, every business in today's world strives to achieve a better customer experience. This is mainly due to the proven effect of improving customer experience on various aspects of a company, from sales and revenue to ROI and even employee experience. However, there are some who improve their CX for the sake of their customers and nothing else.
Whatever the reason is, focusing on your business's customer experience becomes more vital day by day and that is something you should start working on sooner or later if you have not begun yet. But is improving your customer experience as easy as running downhill?
Of course not, there are different barriers in every business that prevents CX improvement. There are issues you can expect, but you will see some barriers you even could not have imagined. That is the reason why knowing them is essential, regardless of where you are in your path.
This article from Pisano Academy discusses some of the biggest barriers to a better customer experience. We will provide a heads-up for you so that you can find a solution for the possible obstacles in your path toward customer satisfaction.
1. Resource Constraints
Although this issue is mainly considered the budget, there are more resources needed to achieve the goal. However, the lack of budget is one of the biggest barriers to customer experience improvements as this process most of the time requires financial support to be fulfilled successfully.
On the other hand, there are various other resources required for a better CX, human resources, for example, is one of them. Being equipped with a dedicated customer experience team can turn out to be a true gift through the path. Time and many other items are also on the list of resources that lack of them can become a hard obstacle to your CX plan.
2. Technology
Of course technology, the greatest help to every project, and its flexibility can be a barrier to your project. Customer experience needs various technologic infrastructures to perform well and without them, things will start to get harder.
You need to ensure the technology set or the platform used for the project of creating a great experience for your customers is chosen wisely at the beginning, both in terms of performance and scalability. This way you can move forward without the hassle of facing fatal problems in the middle of the road.
A trustworthy platform like Pisano, which has been helping a variety of businesses improve their customer experience can be the best solution to this barrier. You and your team can focus on the improvement, while the rest will be handled by the platform.
3. Unwillingness to Change
You cannot expect an improvement without a change. And when the winds of change begin to blow, there you will see some efforts to refuse it. The bigger the business, the harder this barricade.
Most of the time this problem comes from the old employees who have an inertia to do the jobs and keep the processes as they used to be for a long time. It is totally understandable as it is difficult to quickly change the path which was considered the best.
To overcome this barrier, you need to use different skills, from negotiation to reasoning. In most cases, seeing the result of the change will simply disappear the barrier, but there are always exceptions.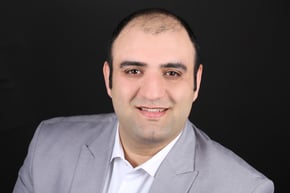 Siyavash Heidari
Data-driven, strategic, and innovative digital marketer, experienced in developing and coordinating the online presence of brands across various channels and developing campaigns to increase traffic and drive revenue. Equipped with superior SEO and content marketing skills, organic and paid marketing strategies, and product marketing techniques.