Turkish Airlines, one of the most prestigious names in the aviation industry is well known for being the airline with the biggest network of destinations, connecting 127 countries, 335 cities, and 340 airports together. It also is a remarkable business in terms of human capital with a sum of around 30,000 personnel.
Having Customer Satisfaction among their core values, the aviation giants see the customer experience as a necessity for their business. They have always strived to improve the best experience possible for each and every passenger taking a Turkish Airlines flight. For that purpose and to reach that goal, utilizing a robust customer experience management solution is inevitable. A platform that not only collects and measures feedback but also provides solutions for each problem to result in remarkable growth in the Customer Experience.
Moreover, Turkish Airlines values the Employee Experience so much, as it is the only path leading to a better Customer Experience. That is why besides the sensational extension of the destinations and improvement of services, the growth in human resource experience has always been a part of Turkish Airlines' strategies.
We are proud to announce that Turkish Airlines has trusted its customer satisfaction improvement to Pisano. The omnichannel Experience Management platform will now partner with Turkish Airlines to measure and report on a wide variety of experience management categories through various channels.
Currently, 22 different departments of Turkish Airlines are using Pisano, not only for the end customers but also for various purposes like supply chain and internal projects. Pisano acts as Turkish Airlines' customer experience measurement platform, offering real-time measurement of the CX in multiple languages.
The feedback is collected through Web and Mobile Web channels covering a high number of daily visitors as well as the QR channel. In the near future, some post-process experience measurement features will also be added to the suite of services provided by Pisano to Turkish Airlines.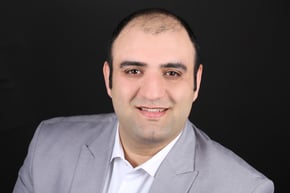 Siyavash Heidari
Data-driven, strategic, and innovative digital marketer, experienced in developing and coordinating the online presence of brands across various channels and developing campaigns to increase traffic and drive revenue. Equipped with superior SEO and content marketing skills, organic and paid marketing strategies, and product marketing techniques.