In this era where companies finally are understanding how important the customer experience is, every piece of feedback from the customers is considered of high value. There is a variety of ways in which a business, whether an enterprise or a small local shop, strives to gather feedback from its customers to improve customer satisfaction and as a result, its sales and profits. One solution that is becoming more and more popular among all businesses nowadays is to use Voice of Customer software. This software helps a company listen to the Voice of Customer more efficiently.
Voice of Customer is one of the most popular concepts in the experience management field. It is the comments, opinions, praises, criticisms, compliments and complaints that the customers of a business have about its services and products. Without a doubt having a clear idea about its customers' opinions would help a business better understand what it needs to perform better.
In this article from Pisano Academy, we will talk about Voice of Customer software. We will discuss how useful it can be for a business and what a business owner can expect from it. At the end of the article, we also will introduce the ultimate Voice of Customer software.
Benefits of Voice of Customer Software
A VoC software can assist a business boost its experience management regardless of its size or sector. Its usage is not restricted to enterprises and even a local business can improve its customer experience with these programs and platforms.
A robust Voice of Customer software can offer additional profits to the business throughout the customer journey. It can help to gather data, clean up and organize them as well as analyze and simplify the final results. It means a business owner or a CX manager only needs to identify which customers' voices should be listened to and then it will be all done hassle-freely.
Here is a list of what you can expect from Voice of Customer software:
‍Collect feedback from customers across various touchpoints ‍
Analyze the quantitative and qualitative data to identify and prioritize customers' insights ‍
Visualize the results through a comprehensive dashboard ‍
Monitor the feedback in a real-time manner ‍
Notify the business of essential insights
Pisano, More than a Voice of Customer Software
Pisano offers an all-in-one Experience Management solution that collects, analyzes and resolves issues. The tools it offers not only are not limited just to a Voice of Customer software, but it also provides many more services to help its users benefit from a robust solution, which leads to a better understanding of the customer, customer loyalty and customer satisfaction.
Pisano offers customer experience, employee experience, B2B experience, user experience and market research solutions within its portfolio of products to its customers. So, no matter whose satisfaction your business seeks, it is a good idea to take a look at Pisano now!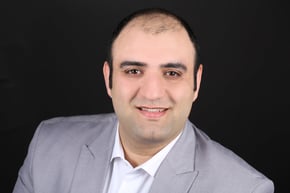 Siyavash Heidari
Data-driven, strategic, and innovative digital marketer, experienced in developing and coordinating the online presence of brands across various channels and developing campaigns to increase traffic and drive revenue. Equipped with superior SEO and content marketing skills, organic and paid marketing strategies, and product marketing techniques.