Customer Experience Management, which is often referred to with its abbreviations CXM and CEM, is one of the most vital concepts in today's business world. With a proper CXM, a company can ensure not only its customer's satisfaction but also that all the time, energy, efforts and resources spent in that regard are fruitful. Customer Experience Management can guarantee the growth of a business per Bain & Company.
Due to these valuable profits, more and more businesses from various sectors are now turning their attention to utilizing Customer Experience Management. While some smaller companies prefer traditional methods of managing CX, numerous enterprises prefer using a Customer Experience Management platform. These platforms can ease the management of CX while proving an even broader approach to different aspects of it.
In this article from Pisano Academy, we will talk about the concept of the Customer Experience Management platform and its importance for a business. We will also introduce a cutting-edge, robust CXM platform.
What is a CXM Platform?
As its name indicates, a CXM platform is basically a software providing access to various CXM channels' data gathered from a business' customers. In addition to it, different CXM platforms offer different features, all aimed at helping the experience managers with better insight and decisions. Through professional dashboards, a CXM platform can provide some insights and information that is most of the time out of sight. This is so important for every business, as in the customer experience field, every small detail can be considered crucial.
With the help of a customer experience management platform, you can run a campaign like an NPS or VoC campaign, gather and visualize the feedback and consolidate it through a handful of clicks. In the following steps, you can simply benefit from some useful insights and even find some suggestions for proper actions. You can track the changes and see your progress on the path to customer satisfaction and customer loyalty, which can help you assess your performance, as well.
What to Expect from a Customer Experience Management Platform
There are numerous Customer Experience Management Platforms out there, each introducing itself as the best one in the market. But which one should you choose for your company?
There are some essential factors that you should expect from a CXM platform to ensure they can be the perfect match for your needs.
Omni-channel
Nowadays, your interaction as a company with your customers is not limited to just one touchpoint. You may receive valuable feedback through SMS, Emails and so on as well as social media comments and messages. Your CXM platform has to be able to single-handedly gather data from all these channels.
Analyze CX Metrics
There is an ocean of CX metrics, and each of them is important in some ways. At some point, you may need to emphasize your NPS while sometime later, you may need to focus on your CSAT. A good CXM solution should give you valuable insights and analytics on all these metrics.
Reports
Undoubtedly, one of the most important features of a CXM platform is its reports. This is the exact feature that can help a CX manager make or break the company's future. It would help if you chose a solution that offers you different reports and profound, understandable insights.
An Experience Management Platform to Enjoy
Pisano is proud to call itself a robust CXM platform that satisfies every requirement a business may have. A solution born omnichannel makes sure a company will successfully turn every customer into a loyal ambassador. To learn more about our Experience Management Platform, check out our website home page.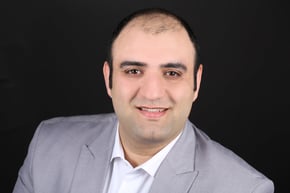 Siyavash Heidari
Data-driven, strategic, and innovative digital marketer, experienced in developing and coordinating the online presence of brands across various channels and developing campaigns to increase traffic and drive revenue. Equipped with superior SEO and content marketing skills, organic and paid marketing strategies, and product marketing techniques.