Employee experience is one of the main pillars of experience management today and it is increasing its importance in the business world day by day. Not limited to the employee and manager happiness, employee experience is an end-to-end journey that starts from the candidate experience, encompasses the employee's whole journey in the organization and even stretches to the experience of leaving the job.
Employees who have a positive and meaningful experience in the total experience will naturally offer a unique experience to their customers in return. In this cycle, employee experience symbolizes a vision that should be adopted not only by human resources and related departments, but also by everyone on a corporate scale.
Happy employees bring happy customers and therefore happy companies. Every moment the employee lives with his company becomes a part of the employee's experience. The effects of this experience are seen and observed on the basis of the employee, then the organization, sector and lastly in the whole industry. Therefore, employee experience has become an absolute way of doing business that companies should adopt today or in the near future, rather than a luxury practice.
Turkey's first book in this field, "Employee Experience: Happy Employees, Happy Customers, Happy Companies" written by Orçun İrfan has been published.
Orçun is Pisano's Employee Experience Director, Turkey's first and only HEXP certified Employee Experience professional, and the founder of the Turkish Employee Experience Community.
From human resources professionals to managers and leaders at all levels, in short everyone involved in working life will find meaningful clues for themselves and for all the employees whose working experience they touch in their daily life in this book.
This eye-opening book in this regard aims to contribute to the literature in Turkey and be a leverage to spread the word of Employee Experience.
Reaching the true potential of the employee experience depends on monitoring and measuring the right touch points at the right moments through the voice of employee and making sense of the data flowing through these touch points.
Pisano offers an end-to-end, total experience management that encompasses not only the voice of customer but also the voice of employee.
In this regard we are very happy and proud of this gift of Orçun İrfan to our industry and to the experience literature in Turkey.
Employee Experience: Happy Employees, Happy Customers, Happy Companies book is available from all online channels and bookstores.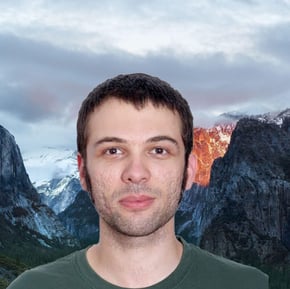 Mert Serim
Experienced content creator and curator, project manager, creative writer, moderator, and trend analyst with a history of working in the creative and digital media industry. Skilled in Digital Strategy, Journalism, Growth and Content Marketing, and Brand Strategy. Jack of all trades, digital native.