Voice of Customer, or as it is sometimes better known as the VoC, is one of the most critical factors in customer experience. As you may guess from its name, it is defined as all the pieces of feedback a business receives from its customers. In this essence, all the comments, opinions, praises, criticisms, compliments and complaints that the customers of a company have about its services and products are categorized as Voice of Customer.
These valuable voices of customers can be collected through any channels possible. Nowadays, besides the traditional channels of the phone call, SMS and Email, you may receive the VoC through brand new channels like Instagram comments or Tweets.
There are a few steps in order to utilize the Voice of Customer that a business has to pave, from the initiation to the collection, analysis and action. Essentially, the voice of customer analysis is one of those steps that require more time, energy and caution. With an Improper analysis and interpretation of VoC data, not only the whole campaign but also the future of the brand may be put at risk.
In this article from Pisano Academy, we will talk about the Voice of Customer analysis and its importance. By reading this article, you may find out why this step of the procedure is so vital and how you can manage to analyze the VoC data safely and precisely.
Voice of Customer Analysis at a Glance
Analyzing the VoC data collected from the customers comes right after when the data is cleaned up and organized. It is the step in which a business can determine the answers to some fundamental questions like:
- Where do its customers see its strengths?
- Where do they see its weaknesses?
- What does it lack in terms of performance?
- What parts of the company are highly performed?
- What products, services or features do the customers need?
and so on.
When the voice of customer analysis is done correctly, a business will be able to find areas of improvement as well as new, bright ideas. Defining precise actions based on these analyses would be the only remaining step that will undoubtedly lead to better customer satisfaction.
How to Analyze Voice of Customer Data
To analyze the VoC, you can simply put Voice of Customer software in use. This software can handle every step needed for a VoC campaign and the analysis would be just one among them. You only need to define what you are looking for, and Tada!!!, there comes the answer.
On the other hand, if you prefer to work manually, you should clean them up and organize them using a Voice of Customer template after collecting the data. This will help you analyze the voice of the customer more precisely.
The most crucial part of this process is to determine which need lies behind every verbatim and what requirement can make it fixed. Feel free to discuss it with all stakeholders and brainstorm the possible answers, as this can improve the final result. Prioritizing the actions should be a necessary item in this part of the analysis.
Another part of the analysis would be a more strategic one. More than finding the needs and requirements, you should look for the areas that need performance boosts. The final step of every voice of customer analysis is to create a report and conclusion. What findings were you able to uncover and what actions have they been driven by?
This article provided a comprehensive, step-by-step guide to analyzing VoC to help you boost your customer satisfaction through analysis and actions.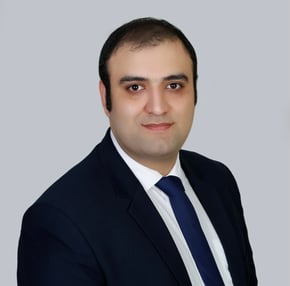 Siyavash Heidari
Data-driven, creative and collaborative content marketer experienced in creating content architecture, developing content and SEO strategy, and producing original, compelling content in various forms to increase traffic and drive revenue.