What can show a business's success more than direct customer feedback?
Believe it or not, this feedback is highly valued, regardless of whether they are a positive notion or a complaint. Feedback can simply enlighten a business owner about how the company performs and what its customers expect from it on the road to customer satisfaction.
Voice of Customer is one of the most common terms referring to the pieces of feedback given by the customers of a business. These comments, opinions, praises, critics, compliments and complaints are so vital and useful that almost any company all around the globe looks for a way to extract, organize and put them into use. They are now aware of the fact that they can benefit remarkably from the outcome of a VoC campaign, whether in terms of improving customer satisfaction or refining the current strategies.
No matter how you gather the VoC data, the step in which you organize and analyze this data is crucial. That is why many businesses prefer to use a Voice of Customer software or simply use a Voice of Customer template. This can help them avoid any issues caused by misinterpretation and misunderstanding of the customer feedback.
In this article from Pisano Academy, we will share an easy-to-use voice of customer template with you. We will also discuss the benefits of using a VoC template.
What is a Voice of Customer Template?
A voice of customer template is a tool used after you have collected the VoC data and before the analysis process begins. It helps clean up, organize and set goals based on the voice of the customer data better.
This template can be as simple as a table or checklist in which the most vital part of every feedback is outlined. There are three different parts to every VoC feedback include:
Verbatim: It is the exact words the customer mentioned during the process of feedback collection.
Need: Also mentioned in some templates as desire or want, this part of the feedback is what can be perceived from the feedback as the need of the customer. It can be a simple feature in an application or an improvement needed in the procedures.
Requirement: Also called solution, is the action needed to be taken by the company in order to satisfy the need.
A Standard Voice of Customer Template
Every VoC template that includes and separates the verbatim, need and requirement can be considered standard. Here you can see a sample VoC template. You can simply download and use this template for your own campaigns.
Use this template in order to organize the feedback collected through the data collection process and find out what to do afterward.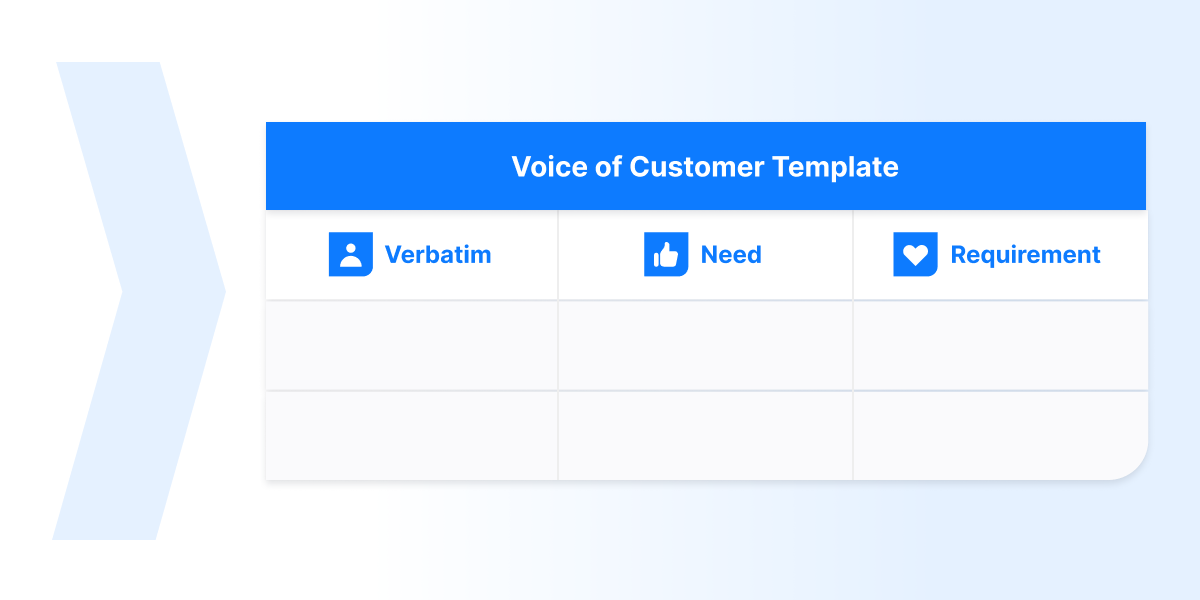 Here are the steps needed to be taken to work with this VoC template:
Import the data gathered from different channels into the verbatim column.
Find the "Need" behind every feedback. Insert it in the Need column.
Determine what actions have to be taken to fulfill the need. Write them down in the Requirement column.
After this procedure is done, you have a list of actions that helps you either improve your customer satisfaction or your product and service. With a small prioritization, it is ready to be used.
Good luck with your next steps in the experience management path!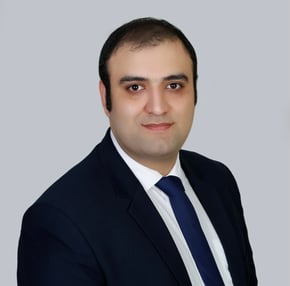 Siyavash Heidari
Data-driven, creative and collaborative content marketer experienced in creating content architecture, developing content and SEO strategy, and producing original, compelling content in various forms to increase traffic and drive revenue.