Microsoft Azure, the most comprehensive cloud marketplace in the sector, offers various apps to its customers so that they can deploy them simply on the platform and work with them through cloud technology. The apps included in this cloud marketplace are SaaSs certified by Microsoft. To learn more about Azure Marketplace and the Azure platform itself, you can check out this link.
We are happy to announce that we have begun an exciting partnership with Microsoft, through which our all-in-one experience management solution is now natively integrated with Azure. Accessible through the Microsoft Azure marketplace for the users of the platform, they can access and deploy Pisano hassle-freely.
Pisano is an all-in-one Experience Management platform that feeds Voice of Customer programs back into businesses. Detailed reporting and deep analytic capabilities of Pisano make the companies gain their own superpower: Listening and understanding their customers. To increase experience adoption, Pisano provides the technology to collect omnichannel feedback and orchestrate close-the-loop mechanisms.
Azure users can now enjoy the all-in-one Pisano CX Management Platform built to drive lasting business growth and unlock unparalleled insight across the customer journey in digital and offline touchpoints. Now from Net Promoter Score (NPS) to Customer Satisfaction Score (CSAT), from Customer Effort Score (CES) to Dynamic Analytics Events are easily at hand.
You can check out the Pisano Customer Experience Management Platform page on Azure Marketplace to learn more about this integration and the features you can benefit from by using it. Also, in case you need more technical information about how to deploy this SaaS app on Azure, the Azure documentation can come in handy.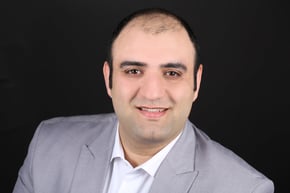 Siyavash Heidari
Data-driven, strategic, and innovative digital marketer, experienced in developing and coordinating the online presence of brands across various channels and developing campaigns to increase traffic and drive revenue. Equipped with superior SEO and content marketing skills, organic and paid marketing strategies, and product marketing techniques.