What Technology Ecosystem is Required to Design a World Class CX Program?
On October 4th, we came together with customer experience professionals during an all-day event to celebrate CX Day 2022, as it is no celebration without our friends and partners from the Experience Management professionals' community!
Dozens of different topics on Customer Experience and Employee Experience, from sectoral dynamics to success stories, were discussed in a total of 10 sessions in both English and Turkish. We also have seen how companies can expand their sphere of influence through the power of business partnerships and partnership agreements.
Hosted by Pisano CEO Ozkan Demir, the keynote session of Pisano CX 2022 was presented by Co-Founder and CEO of Dash Network, Clint Wheelock. During his presentation, he described the technology ecosystem required to utilize as the foundation of a world-class CX program.
He began his speech with an introduction to the key benefits of using CX software and its market drivers.
The next part of Clint Wheelock's interesting speech was to illustrate the CX technology stack hierarchy. This pyramid has a Customer Data Platform as its foundation and Contact Center at its top. In between, as can be seen in the image below, Customer Relationship Management, Customer Analytics, Customer Feedback and Personalization and Optimization are respectively located.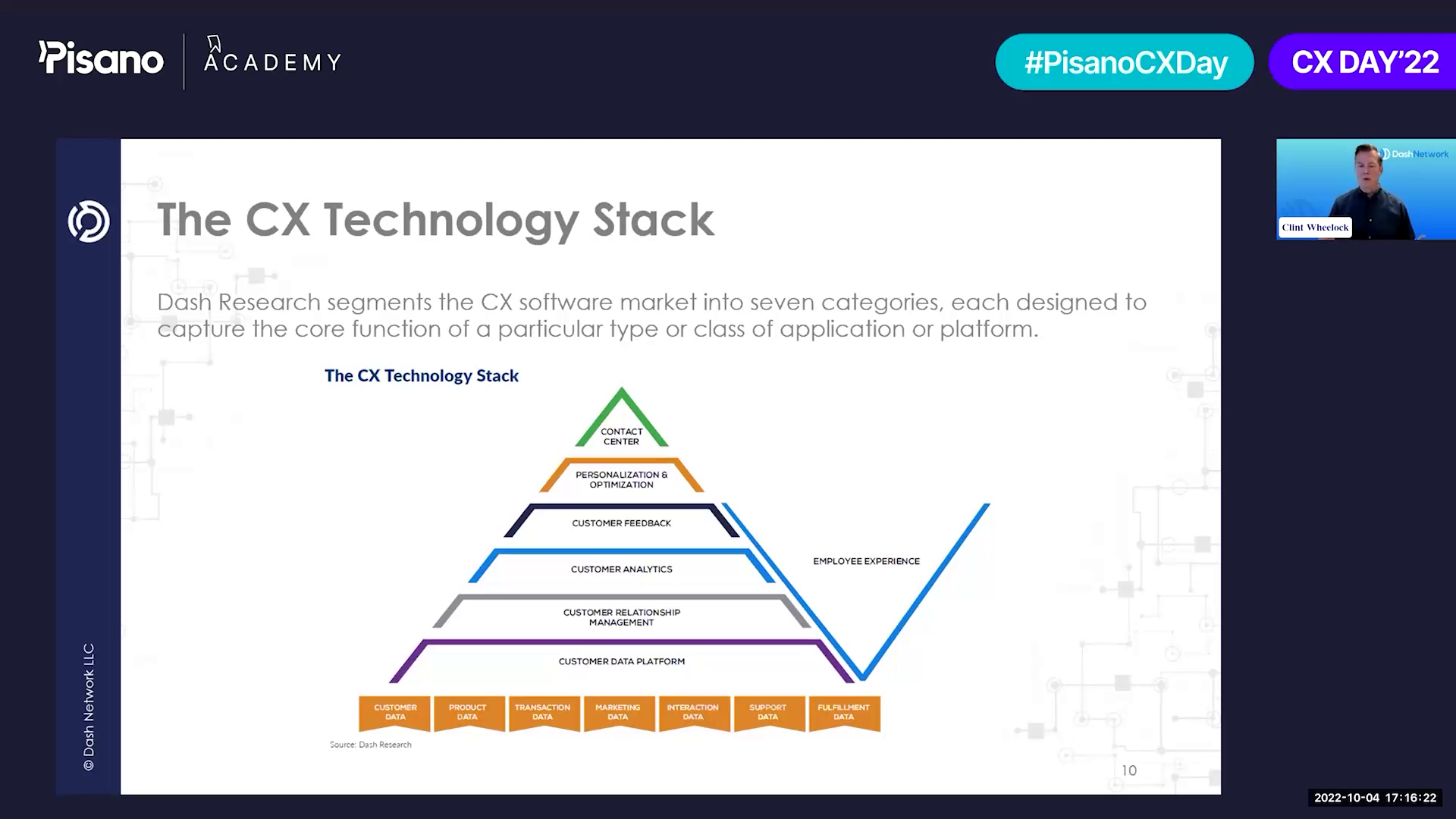 After talking about CX Approaches, he concluded his presentation by introducing some best practices and case studies.
You can watch below the full keynote session of this year's Pisano CX Day.
Click here to view the entire session summaries and recordings of our CX Day 2022: Customer-Centric Enterprises event.