What Technology Ecosystem is Required to Design a World Class CX Program?
On October 4th, we came together with customer experience professionals during an all-day event to celebrate CX Day 2022, as it is no celebration without our friends and partners from the Experience Management professionals' community!
Dozens of different topics on Customer Experience and Employee Experience, from sectoral dynamics to success stories, were discussed in a total of 10 sessions in both English and Turkish. We also have seen how companies can expand their sphere of influence through the power of business partnerships and partnership agreements.
Our first keynote session was hosted by Orçun İrfan, Employee Experience Director at Pisano, took the stage to reflect on the importance of employee experience, employee perspective and new approaches in the field. Orçun İrfan chose the title of his speech as "A perfect storm is brewing."
"The pandemic has also affected our business life. In this storm, employee experience will be a factor that sets companies apart."
The pandemic changed our lives drastically. In addition to all the facts we know and all the events, we experienced only two number that matters if you want to look from EX perspective. 1.9 million people died in 2020 and 3.6 million in 2021 because of the pandemic.
"Although these two numbers seem just like simple statistics, they show the number of people who lost their lives due to the pandemic. These people were colleagues or relatives of some of us. This change has affected the employee experience of each organization."
From the EX perspective, a single image can summarize the past two years. In these two years, we have experienced a significant transformation in a journey from the employee to the lower left and the upper right corners and we continue to do so.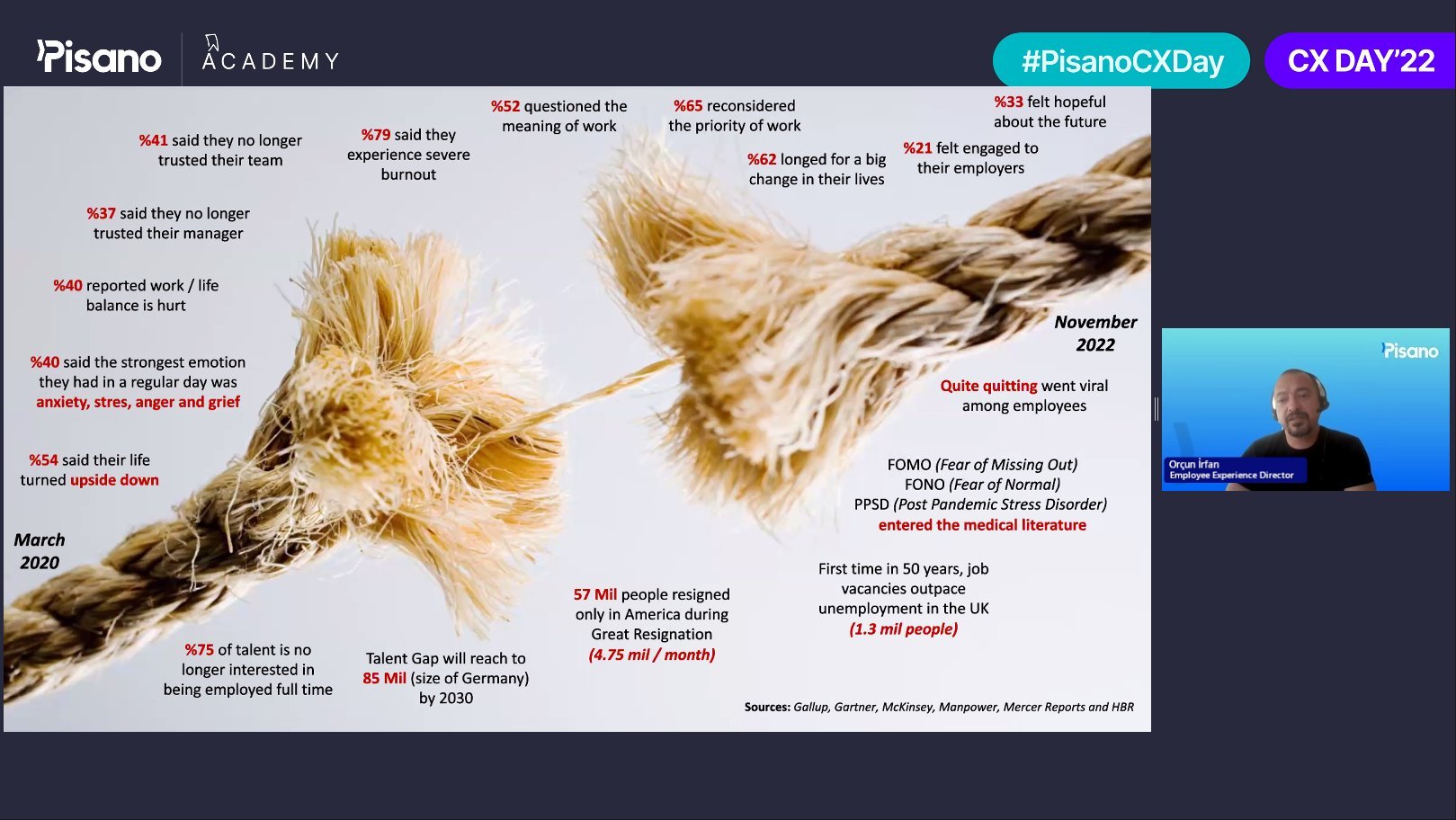 So, how can Employee Experience change the company culture from bottom to top? How can overall satisfaction in the company boost the growth and sales of the company? How a shared goal and every employee's personal goals align and keep the company's sustainable growth.
"The solution to this crisis for employees and companies in the pandemic era is to focus and invest on EX."
"But what does the Employee Experience promise? Employee Voice, Experience Design, Collaboration Approach, Data Orientation and Touchpoint Management."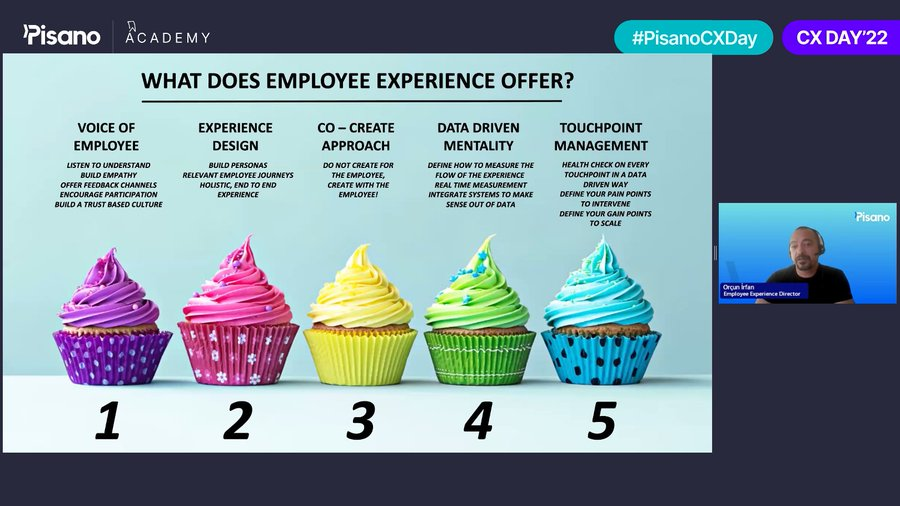 You can watch below the full keynote session of this year's Pisano CX Day.
Click here to view the entire session summaries and recordings of our CX Day 2022: Customer-Centric Enterprises event.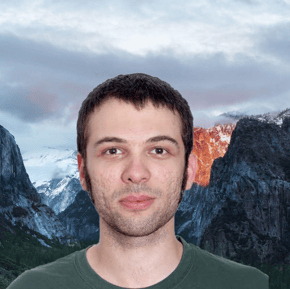 Mert Serim
Experienced content creator and curator, project manager, creative writer, moderator, and trend analyst with a history of working in the creative and digital media industry. Skilled in Digital Strategy, Journalism, Growth and Content Marketing, and Brand Strategy. Jack of all trades, digital native.