Staying up to date and being always a learner are two of the most popular pieces of advice you receive and books are undoubtedly among the best resources you can seek in order to fulfill them. Customer Experience Management books, on the other hand, are popular among professionals as not only do they teach you something new and inspiring, but they also offer a perfect insight on the CXM provided most often by an experienced expert in the field.
This article from Pisano Academy will introduce some of the must-read books related to customer experience management. These books are handpicked from hundreds of books in the field, so we highly recommend giving them a chance as they most probably have something interesting to offer to you.
The Customer of the Future: 10 Guiding Principles for Winning Tomorrow's Business
Author: Blake Morgan
Publisher: HarperCollins Leadership
Probably the most famous name in this list of customer experience management books and undoubtedly the one highly recommended by us.
This fantastic book from Blake Morgan teaches you ten ways to prepare your future buyers and their mindset. The fact that all these guidelines are rooted in real-world experiences of pioneers like Apple, Spotify and Netflix make the book even more interesting.
The Cult of the Customer: Create an Amazing Customer Experience that Turns Satisfied Customers into Customer Evangelists
Author: Shep Hyken
Publisher: Sound Wisdom
The whole book seems to be created around an idea mentioned by Shep Hyken in the book: "customer service is not a department, it's a philosophy". The author brings numerous real-world examples of companies working toward customer satisfaction and benefitting from a so-called cult around their brand. Reading this book will provide you with a practical and inspiring approach, especially to the outcome of your efforts in customer experience management.
The Power of Moments: Why Certain Experiences Have Extraordinary Impact
Author: Chip Heath and Dan Heath
Publisher: Simon & Schuster
The Power of Moments: Why Certain Experiences Have Extraordinary Impact is one of the best resources for you to learn about a concept called experience. Whether you are looking for some in-depth knowledge about the experience as a CX professional or you want to satisfy your curiosity about this particular word, this New York Times bestseller is a must-try.
The Effortless Experience: Conquering the New Battleground for Customer Loyalty
Author: Matthew Dixon, Nick Toman, Rick DeLisi
Publisher: Portfolio
A perfect customer experience is not something hard. It is an effortless job based on delivering your small promises and helping customer issues be solved as soon as possible on a daily basis. That is the book's core idea, which seems pretty straightforward yet crucial for every customer experience management professional. By reading this book, you soon will be able to find a way to make your customer experience efforts cost less and bring more.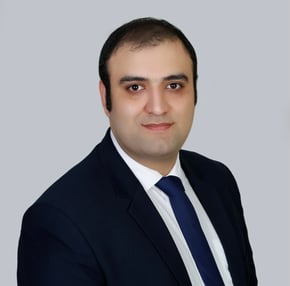 Siyavash Heidari
Data-driven, creative and collaborative content marketer experienced in creating content architecture, developing content and SEO strategy, and producing original, compelling content in various forms to increase traffic and drive revenue.