Pisano Celebrates March 8th, International Women's Day, with a series of workshops and a donation to the "I Have Daughter in Anatolia" project, to help raise awareness and improve equality.
International Women's Day is a global day celebrated every year on March 8th to honor the achievements of women and increase visibility all around the globe. Also, apart from addressing different social, cultural, economic, scientific and political achievements of women, this day has a mission to improve equality in society.
A high number of women in Pisano's most essential roles and management layers shows how it tries to walk through the path toward women empowerment and to create an atmosphere in which Paisanos thrive in equality. For this purpose, this year, we have celebrated March 8th with a series of workshops not only to celebrate International Women's Day but also to raise awareness, make an impact and empower our fellow Paisanos.
These workshops are being held to spotlight Pisano women's voices and experiences and to work toward a future in which every woman can stay strong, healthy and prosperous. Paisanos will share their experiences and talk about the challenges they faced as a woman, wife or mother either in Pisano, in the industry or in society.
Also, to spread the mindset and help forge an empowered world, we did a donation on behalf of our female Paisanos to one of the most highly reputed NGOs in Turkey, Association for the Support of Contemporary Living's "I Have Daughter in Anatolia" project.
We believe that changing even one person's life can create a butterfly effect and take us to a better future. This better future can only be achieved by providing equal opportunities for girls and women all around the globe.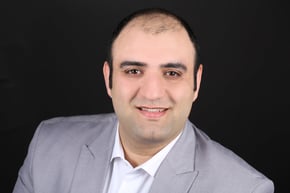 Siyavash Heidari
Data-driven, strategic, and innovative digital marketer, experienced in developing and coordinating the online presence of brands across various channels and developing campaigns to increase traffic and drive revenue. Equipped with superior SEO and content marketing skills, organic and paid marketing strategies, and product marketing techniques.