Customer Experience Management and all the processes it requires a business to run, definitely have remarkable costs. It is not limited only to the financial costs, but also extends to various aspects of a company, from hiring human resources to adding some new procedures and changing a lot of the current ones. Moreover, it is obvious that most businesses all around the world, no matter local companies, unicorns or multinational enterprises, are prone to a common resistance against the driving force of change.
With all the reasons mentioned above, most of the time it is hard for one to be convinced that the customer experience is worth investing in, even if customer satisfaction is a value of the brand or customer loyalty is part of its mission.
This is where the ultimate question of customer experience comes up: Does Customer Experience Really Have an Impact on Revenue?
In this article from Pisano Academy, we will talk about the financial effects you can expect from improving your business's customer experience. We will also mention some stats that can help answer the ultimate question that challenges every customer experience manager throughout his career: Does Customer Experience Really Have an Impact on Revenue?
How Can CX Drive Revenue to a Business?
According to a report by Forrester, customer experience can drive three types of customer loyalty, which eventually will in turn increase revenue growth. These three types of customer loyalty are:
Retention: The ability not to lose customers over time, which binds the current customers to the brand.
Enrichment: Brings back the customers time after time due to the experience they previously had with the business.

Advocacy: Ensures your customer is a brand ambassador of yours. Brings more and more customers by the power of the word of mouth, driven by an improved customer experience.
These three factors, either single-handedly or together, will provide any business with more and more sales and as a result revenue.
However, they are not the only ways an improved CX can drive revenue to a business. As another example and according to Emmet Murphy and Mark Murphy, a slight increase of as much as 2% in customer retention can profit the business just like 10% of cost saving, which is quite a wonderful number.
These will cause a perfect return on investment in experience management in the short-term, which at some points is so astounding that does not even need a second thought for the next steps to be taken. And there are also long-term profits brought by these changes as well that are even more than enough to convince everyone about the positive impact of CX on a business's financials.
What Do the Statistics Say?
There are numerous reports on the financial impacts of CX. In this part of our article, we will mention some of the most important ones.
According to

Bain & Company

, companies that excel at the CX, grow revenues between 4 to 8 percent above their market.
According to

Dimension Data

, 84% of businesses with an improved CX, had an increase in revenue.

According to

Superoffice

, companies with a focus on CX are 60% more profitable than the ones lacking a customer-centric approach.

According to

CCO Council

, 22% of Fortune 100, 10% of Fortune 500 and 6% of Fortune 1000 benefit from a C-level customer officer.
So, Does Customer Experience Really Have an Impact on Revenue?
The answer is simply yes. You can spend a budget on improving your company's customer experience and expect your investment to be returned even more. This is of course only the financial aspect, but no one can deny how impressive feeling a satisfied, loyal customer will bring to a company. There is no wonder why according to Superoffice, 46% of the business professionals rated the CX as the top priority of their business over the next 5 years.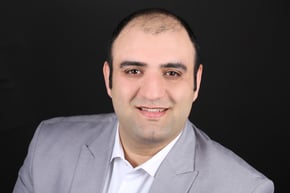 Siyavash Heidari
Data-driven, strategic, and innovative digital marketer, experienced in developing and coordinating the online presence of brands across various channels and developing campaigns to increase traffic and drive revenue. Equipped with superior SEO and content marketing skills, organic and paid marketing strategies, and product marketing techniques.